In 1991 I started our company Industrial Repair & Mfg. Inc. in a 12,000 sf building in Delta, OH.  It took me 1 ½ years to get our FAA 145 repair station certificate.
Our first customer was Burlington Air Express out of TOL repairing pallets/nets/fiberglass AAA containers.
Our next customer was Kitty Hawk out of Ft Wayne, IN. We also repaired pallets, nets & containers for them. At this point companies started to hear about us like Northwest Airlines, Delta Airlines, Continental Airlines & US Airways.  In 2002 we expanded to a 48,000 sf repair shop.  We also opened a wood crating business up at MSP for Northwest Airlines along with non-motorized GSE equipment repair.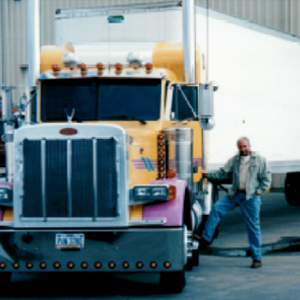 Over the next 10 years we started a 48 STATE AUTHORITY trucking company and began to offer warehousing.  At the current time, we have grown to 214,000 sf of warehouse, manufacturing & repair space in multiple locations.
In 2003 we began repairing Airborne containers out of Wilmington, OH, Fresno, CA & Riverside, CA.  We continued to work for DHL when they took over in 2005.  We were also awarded the DHL drop box contract.  We took all 15,000 Airborne drop boxes off the streets, repainted them to DHL specifications and set them back out on the streets of the US along with 10,000 new drop boxes.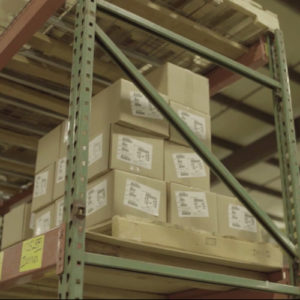 In 2008 we started working on a pharmaceutical container for UPS.  They were having to land their aircraft to re-ice their containers which was very costly for UPS.  After four years of R&D and manufacturing,We came up with a solution for their cold chain business.
In 2012 UPS started leasing their first PP360 units.  The PP360 has been a very good container for 5C pharma or anything else that needs to be kept at 5C.  We also have two support locations for the PP360; one is in Amsterdam, Netherlands and the other is in Cologne, Germany.
We are a family owned and operated business.  Our mission is to provide the best service to our customers and to support projects around the world such as clean water, building projects and to supply food to those who are in need.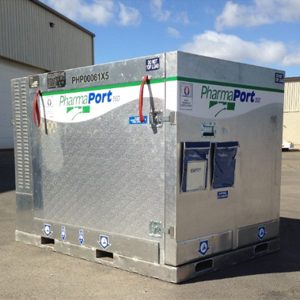 REPAIR FACILITY AND OFFICES
1140 East Main St. Delta, OH 43515